How To Make Money By Starting Your Own Fashion Business
SO, YOU NEED A SIDE HUSTLE. OR A MAIN HUSTLE. GOOD THING IS THAT STARTING YOUR OWN FASHION BUSINESS ONLINE IS VIRTUALLY FREE AND EASY.
Whether you have a part time or a full time job, one thing is universal for the working class in this economy: you are having a rough time. Juggling salaries with inflated everyday expenses is popular activity. Many have opted to evolve into entrepreneurs to thrive. Starting your own fashion business will be key to finding success.
So, you need a side hustle. Or a main hustle. Good thing is that Starting Your Own Fashion Business online is virtually free and easy.
Creating your own fashion business might have always been a dream of yours. Or maybe your dream is to be independent and be your own boss. But whatever the reason, this is the opportunity you've been waiting for. Because in business, it is always now or never. Are you going to take the jump and get started on your dreams? Let's go.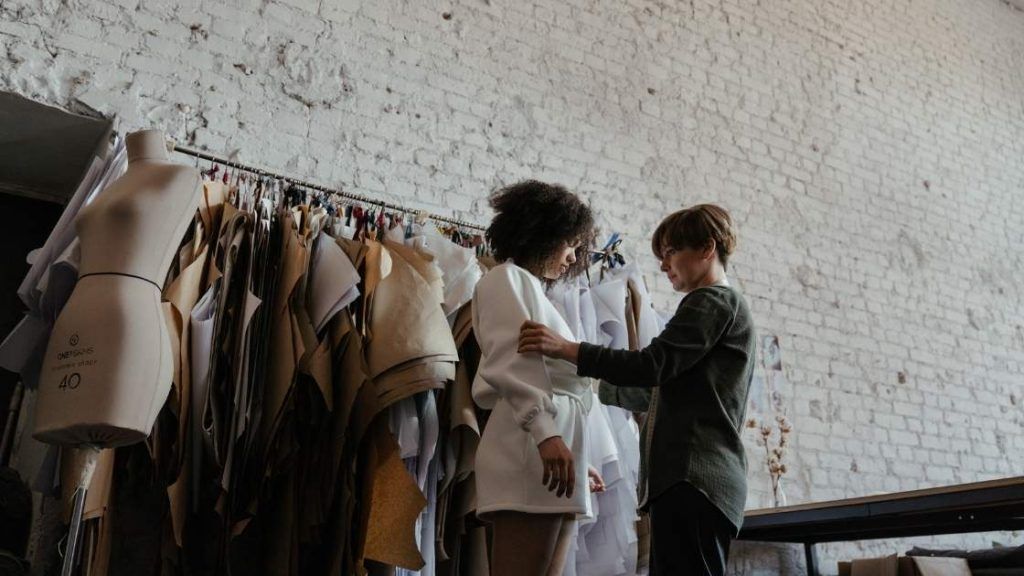 WHY FASHION?
The fashion industry is an ever going, cyclical and well oiled machine. It's SIZE (link) points to how big a chunk of the market that consumes it. So get on and ride the wave.
"Value of the global fashion industry: 3,000 billion dollars (3 trillion dollars), 2 percent of the world's Gross Domestic Product (GDP)" – Fashion United
Revenue of the apparel market worldwide from 2013 to 2026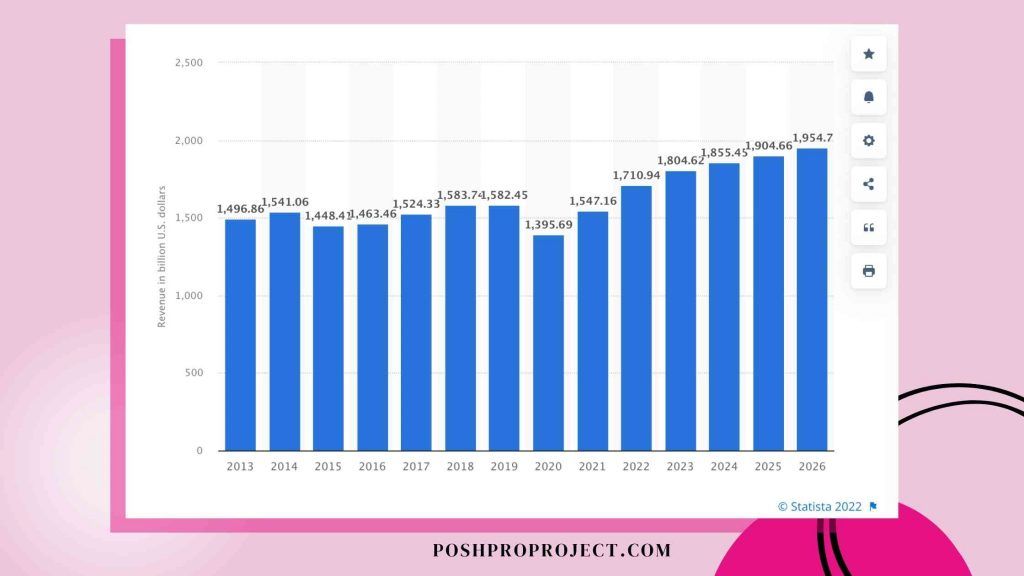 And there's plenty of options for business models in the industry when it comes to selling fashion:
Drop-shipping Online Store on Amazon
Designer Label Reseller (Online Boutique)
Wholesale Fashion Provider
Pre-owned Vintage Boutique
Pre-owned Designer Marketplaces like Poshmark
Private Label Fashion Designer with Online Store
Private Label Fashion Designer on Marketplace
Tshirt Store
Shoe Online Boutique
Jewelry Reseller with Online Store
Selling handmade bags on Etsy
And many, many more business opportunities.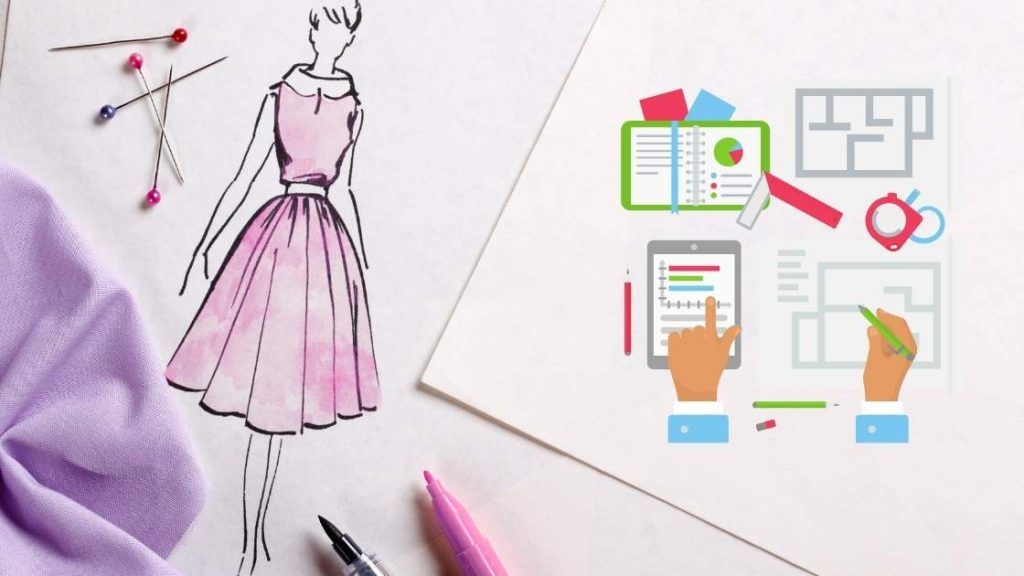 CREATE A BUSINESS PLAN AND CALENDAR
Once you figure out what you want to sell and how you're going to sell it online, you need to create a business plan. Because anything you do without a clear goal in mind will eventually fall apart. You need to know where you are going and how you plan to get there. That is, in summary, what a business plan is.
Here is ONE OF OUR COURSES to teach you how to start your reseller business. Our lessons are easy to follow and concise so you won't lose any time watching a Youtuber beat around the bush. Get the knowledge you need to create your own business.
You can also check out these business plan templates, select the one that fits your business model best, and customize it with the details about your own fashion business. LINK**
CREATE YOUR OWN BRAND AND BUY A DOMAIN
Most entrepreneurs make a vital mistake during this stage: spending too much time thinking about names and logos. Reality is, the name is not going to help you make money by starting your own fashion business. So pick a name, create a quick logo or hire someone, and move on. Your brand will need attention elsewhere. And it starts by buying a domain and/or setting up your online store.
You can use free online design software like Canva and Tailorbrands to create logos and graphics to start your own fashion business.
GET A DOMAIN FOR YOUR WEBSITE
If you are not selling at a marketplace like Amazon, Etsy, Poshmark or Ebay, you need to buy a domain and pay yearly for its hosting. There are many cheap domain hosting companies to choose from:
The costs for domain hosting vary a lot depending on the hosting service selected, the domain package and duration of the contract. You can save money by paying a full year in advance for your domain, instead of month by month charges. We highly recommend this option since it not only saves you money, but time as-well.
Monthly domain hosting costs vary from $2.99 – $15.00.
Once on the site you pick for hosting, click on "buy domain" and search for the domain name you want. It may not be available and you may need to add a word or abbreviation to it. Figure out what you want your site to be called (should match your brand name), pick a plan, and pay for your domain.
Make sure you do not let your domain expire. Other tips include keeping it short, easy to remember and spell.
SET UP YOUR ONLINE STORE
If you are selling in a marketplace or creating your own store, you need to set up the details for your online store.
You will need to include information like your brand's story, how it came to be and what it stands for. This is very similar to a mission and vision statement. Again, short and sweet will do the trick. If you are creating your own store, you should include this in an "About" page.
Once you have set up your identity, upload the items that your fashion business is selling. Include plenty of good pictures and detailed descriptions of each product. Show-off different angles and details.
Reselling fashion in a marketplace can be cheaper and easier for many. Usually you pay a premium per listing that varies from $0.10 commission per item or a percentage like 10-30%. Most times, this means no set up costs.
Some marketplace platforms include:
If on the other hand you're planning to have your own store, plans prices vary depending on the service and plan. For example, Shopify plans start at $29 a month, but they also charge a percentage of all credit card transactions. Additionally, you may require a bigger plan to support traffic to your store.
These are some of the SaaS platform options: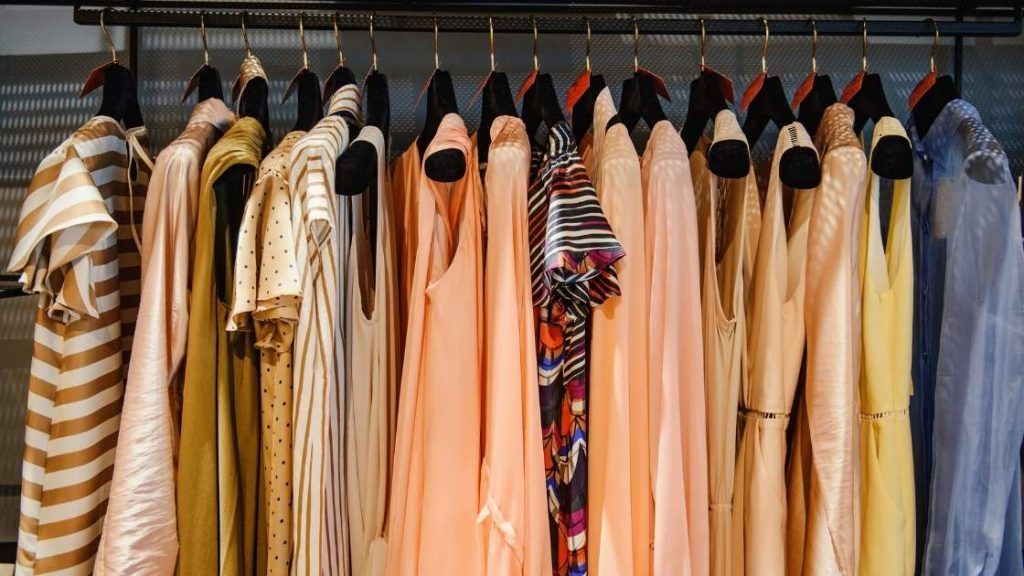 REGISTER YOUR OWN FASHION BUSINESS
With a business name decided, we highly recommend that you register your brand if you are creating your own online store.
You can visit HERE to learn about the option of registering a business, the name, trademarks, copyright and more. Business registrations and licenses are granted by the department of State, which means you will need to contact your local state government website for Business Licenses and Registrations.
Depending on the business you are creating, the industry, classification and registration, you may need to pay a yearly fee of between $50 – $500. If you wish to only register the name of the business, like an INC, your costs will be lower. Registering an LLC however, is not only pricier, but yearly tax code request in some state business registered as LLC's pay a yearly flat contribution regardless of capital gains.
So we recommend you to do some research and weight your options before selecting the permit needed for your own Fashion Business Official.
START MAKING MONEY WITH YOUR OWN FASHION BUSINESS
Now that you are all set up, it's time to promote and market your products and store. You can share on social media, create profiles for your brand, send DMs to prospective clients and have friends and family support your fashion business by sharing your content.
You can see how relatively easy and cheap it is to start your own business. It doesn't require a lot of time, so even with a job, you can pursue this dream and make money by starting your own fashion business.