How The Pandemic Created Work From Home Opportunity
Wow, that Pandemic was a doozy! Wait, are we still in it? Covid 19 hit the workforce, HARD. And statistics say those effects will be with us for a long time coming. According to the New York Post, the pandemic destroyed 22 million jobs and many are not coming back. Specifically, projections state that 1 in 4 women will not return to the workforce. Women are significantly more likely than men to be thinking about downshifting their careers or leaving the workforce for good. Most cite childcare responsibilities as the primary reason for the permanent shift.
And it's not just part-timers or minimum wage positions. The drop off includes women in leadership positions, corporate and high-paying jobs. Companies nationwide have also downsized due to the idea of "remote working" thanks to the pandemic that proved most major resource expenses can be cut dramatically due to this very concept. Unfortunately, despite federal corporate payouts to keep employees paid, many have instead used the downsize modeling to layoff even more employees.
There is some good news. The pandemic didn't just teach corporations they can make more with less spend. They taught workers that they can make more money with less travel, less stress and less management looming over their heads!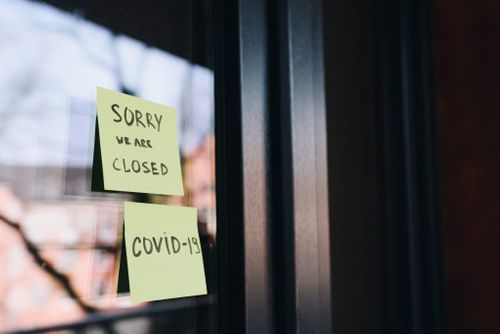 ONLINE RESALE OPPORTUNITIES IN 2021
Women specifically have turned in FORCE to online resale sources like Ebay, Poshmark, DePop and Facebook Marketplace to make extra cash. That side hustle is fast becoming their only hustle. As usual, the women of America didn't sit and fret, they got busy.
For example, according to Poshmark Investment reports, Active users reached 6.5 million in the fourth quarter of 2020, a 20% year-over-year increase from 5.4 million from the fourth quarter 2019. 80% of those users are also active sellers on the site. The resale site's net revenue was $262.1 million in 2020, a 28% increase year-over-year from just over 200-million in 2019.
The trend of sourcing from thrift shops, garage and estate sales and reselling those items for a profit on the popular app and others is not going away. The thrift industry is booming! According to ThredUp, the secondhand online market, which has become a go-to tool for many resellers, is already at $36 billion dollars this year. The popular site is projected to double within 5 years to $77 billion/yr!
HOW SHOPPING THIS HOLIDAY SEASON WILL BE DIFFERENT
If you love to shop, its definitely an area of growth worth looking at, especially now. This holiday season, 2021 is poised to be one of the most challenging for shoppers of our time. The supply market is on the verge of collapse. According to USA Today, demand is driving optimism this year but kinks in the supply chain, including bottlenecks along various points in the transportation system, could cut DEEP into supplies for the holidays. We're hearing talk about potential shortages of toys, trees and, yes, maybe even holiday sweaters.
As of this post, One shipping container full of inflatable holiday lawn decorations is sitting in the Port of Vancouver, British Columbia, unable to get unloaded as a result of supply chain woes that were made worse because of the pandemic. Prices on those lawn decorations increased an average of 26% this year. Price increases range from 18% to 42% on most holidays items due to similar issues.
Michigan-based company, Ugly Christmas Sweater, launched with a bang in 2018. They expect to sell an estimated 100,000 or more holiday sweaters this year. But Hajjar's company's cost of shipping has gone up from $3,900 a container in 2019, he said, to $28,000 a container in September, 2021 That's almost double the $15,000 cost in April. Smaller operations are facing greater pressure from higher shipping costs. While these supply issues are bad overall, they do leave an opportunity window for resellers.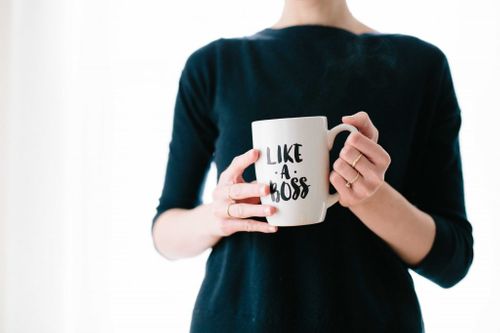 WOMEN! LEARN HOW YOU CAN START EARNING EXTRA CASH
Thrift shops are brimming to the seams with supply. Untold treasures that people SOMEWHERE are seeking for under their Christmas trees this year. That's where the unemployed but savvy American women can come in. And helpful sites like Posh Pro Project.
Yep, we are suggesting you start building your very own business from your couch while making your kiddos lunches! Can you think of a better work / life opportunity? No more stress, no more BOSS, no more scheduling conflicts with your kids soccer practice.
You do still have some work to do. Yes, nothing good comes easy. You will need to put your heart into it, and you need that passion we know is there to motivate you. But you are not alone! We can and will help you! The Posh Pro Project provides many ways to become a reseller on Poshmark. Online courses, blogs, freemvideos, social media posts, forum, events. You name, we got it. Reach out to us today and see how we can get you started to being a successful work from home entrepreneur!
References:
https://nypost.com/2021/07/08/pandemic-destroyed-22m-jobs-and-many-arent-coming-back/
https://www.weforum.org/agenda/2020/10/women-work-gender-equality-covid19/