Best Times of Year to Sell Clothing Seasonally
Before we dig too deeply into seasonal shopping and listing for resellers, we need to first take a moment to appreciate one of the simple truths about online resale: Your worldwide audience lives in every time zone, and therefore, every climate imaginable. People also travel throughout the year for vacation as well as other reasons. Having a seasonally diverse closet or a shop online is a bonus in the ever-expanding world of resale. Learning the best times of the year to sell clothes seasonally is essential when shopping for success!
My closet is chock full of Halloween costumes, coats, and swimwear all year long. You can view this extensive seasonal calendar I'm providing and then point your finger right at my closet and yell "Wait, Megan has all seasons all year round in her closet! What is this BS about listing seasonally? Teacher, teach thyself!" And, you would be right to an extent. I do continue to offer out-of-season items in my Poshmark closet year-round. Guilty! But that is just a small part of the picture. When I shop out of season, I do not ever post those items until the shopping really kicks into high gear for those particular items.
I list seasonal items in bulk, I feel it gives my closet a fresh seasonal look to it. I want new items to appear first. I also take all of those old winter coats that are still hanging around my closet from last winter and RE-LIST them fresh at the appropriate time. So yes, it's great when someone pops in and buys a swimsuit for their Bali trip in the dead of winter… But if it did not sell to the Bali Tourist, I would have re-listed it in early Spring.
Of course, if you are selling a sundress, the time to sell it would be summer. A much smaller number of people are searching for sundresses at the same time as our Bali vacationing friend. Your sundress listing will get you the most bang for your buck right before or during summertime, the peak time of year people wear sundresses in the continental United States, which is where most of your online sales will be sent. And remember, the climate where you live is not a factor. You might live in the Keys, but if it's winter most everywhere else in the country, that's the trend line you should be following.
Listen to our detailed podcast on selling clothes seasonally here.
Now, let's dig into that calendar.
January – February
As you leave winter behind, you may be able to resell some of your winter wear, but those shoppers are going to want your items to be as deeply discounted as the post-holiday sales everywhere, and that might be too low a price for resale. If everything is 50-70% off at the mall, 70% off resale with Poshmark and eBay fees added in, is getting to an unappealing price point for resellers. When you are hunting for, cleaning, photographing, and listing something, you need to get paid to do all of those things. Your time is valuable so don't sell yourself short. Better to wait a year and get the value out of your item than to unload it for nothing. Let the post-seasonal clearance hunters do their hunting at the mall. Resellers want to attract people seeking high-end items for less IN season. Preferably coming off a google search with a short time frame to find said item, but that's pie in the sky, right?
January and February, SHOP clearance at the thrift shops. I recommend digging deep into your favorite stores during these early months of the new year. The resale shops clearance all of their holiday items and importantly, the community around that shop got all new stuff and they are donating a LOT of the items that got replaced. Thrift shops are jammed right after the holidays with tons of tossed goodies that got replaced. I do more shopping than listing during January and February. But if you list anything, list Spring. Lightweight clothes, Easter wear because moms shop for those pieces early! And start listing prom wear. Spring dances, graduations, and Proms are coming up and teens have more time than adults to shop in advance of those events, so they are shopping!
But like I said, I don't list a ton at the beginning of the year. I do, however, revamp my closet. I take a week or so to review every item in my closet as well. Why hasn't it sold? Is it worth relisting? Should I take it down? I often take Halloween down completely this time of year. I pull some items off my closet entirely. If those things haven't sold by now, they probably won't. Stop giving it oxygen. Tip: Some of those items, I use as free gifts! Some I just donate. This is all just part of doing business. That's why mall shops have clearance. Not everything sells, no matter the reason. Take a pause and refresh your online shop! New year, new you!
March-April
When selling clothes seasonally, and as the Easter season wraps up, people are really starting to think about Summer. You should be shopping all seasons at this point. Don't pass up a good dollar Anthropologie sweater! Grab it and put it in a sweater bin for later. Listing is a different animal, however. Start listing June wedding wear and summer clothes. It's time for swimwear, shorts, crop tops, sunglasses, sundresses, beachwear, straw hats, beach bags, fourth of July colors, and sandals. Get it listed fast and don't be surprised to see a lot of it sell early in the season. People get super excited about changing their wardrobe from long sleeves and jeans to shorts and tanks, so get the jump on the mall shops with way better prices and the 24-hour shopping experience online.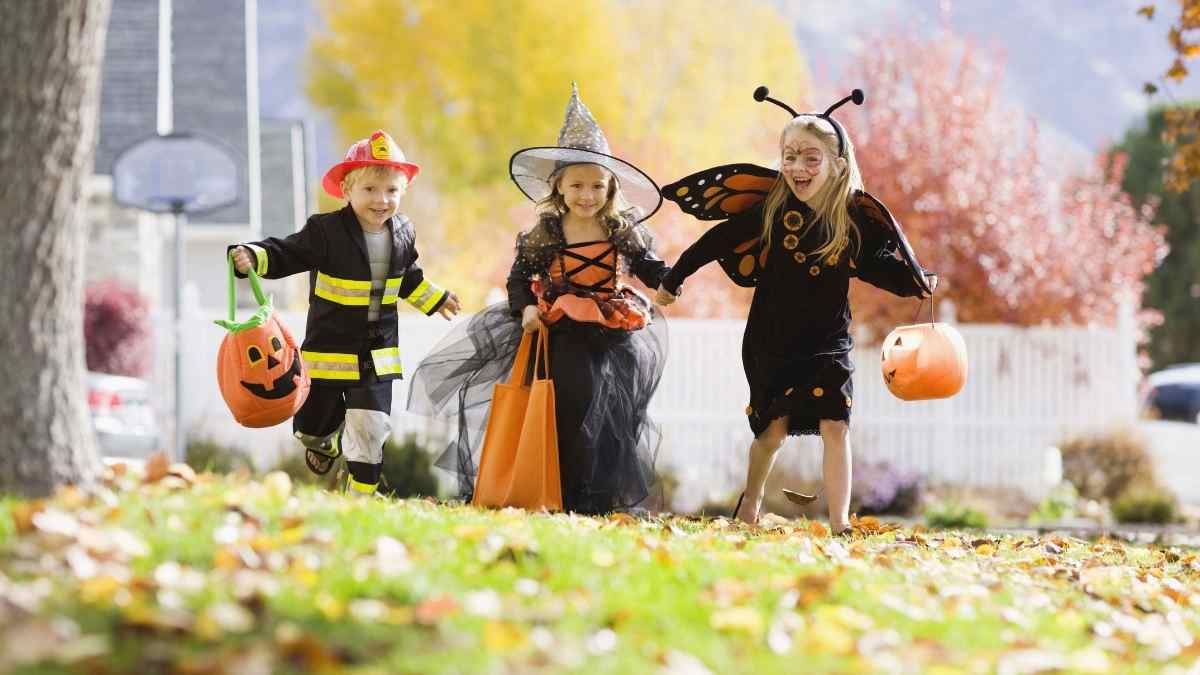 September-October
Once Fall really hits, your focus needs to pivot to Christmas. Rare and expensive items become very viable sales as more people are in the mindset of spending big money on things the people in their lives really want for the holidays. Holiday clothing including New Year's Eve is essential to have listed. I usually hold any rare or unique toys until this time of year. Fancy dolls, American Girl Dolls, and high-end electronics really kick into high selling gear in November as well, so get those items listed or re-listed ASAP.
May – June
It seems counter-intuitive to start listing Fall clothing just as summer really gets rolling, but that is the industry we are operating in folks!
Pull out those sweaters, jackets, backpacks, plaids, and boots. Get them listed! You still have plenty of summers left, but don't neglect the everyday shoppers who are realizing their sandals are worn out or they have had it with last season's swimsuit. This is the time of year when you can list and make money on almost every kind of clothing. Make sure you are shopping garage sales high and low for costumes right now. They cost nothing at all at a garage sale and way, way too much money on October 25th. Capitalize on that.
The more unique the better. Really great handmade costumes sell really well. Trendy items of course, but also vintage and niche costumes. If your child desperately wants to be Bear in the Big Blue House because you made the giant mistake of showing them your older daughter's DVD collection of that retired Disney Channel classic, you are in big trouble. That costume doesn't exist… except perhaps in someone's online eBay store. That's when a $2.00 purchase at a garage sale comes in real handy!
Make sure you are keeping an eye on concert tour dates, trending movies, kids' shows, and trending people in the news and Hollywood. This is the time of year when you stock up on anything and everything that will sell throughout the year.
July – August
Forget how hot you are! You are a reseller! Get your holiday mindset on straight and get listing. Halloween is your friend. Costumes are expensive and no parent on the planet wants to spend all that money for one night. Heavy Winter, Fall everything, ski gear, coats, scarves, boots, Ugg, North Face, Canadian Goose — things that are going to cost your customers an arm and a leg should be available to them for a fraction of the price NOW in your online resale shop!
Early birds will be ready for it and then browsers will see those items and say "I better grab that at that great price NOW because I know I will need it SOON."
November – December
These months are insane for resellers. Give yourself a break. You will be shipping, a LOT. Obviously, if you find something amazing go ahead and list it. It could sell the very next day. You're not out of time to list something until you cannot ship the item in time for its corresponding holiday!
But remember the reason you are a work-from-home reseller! You want time to enjoy things like the holidays! This is the busiest time of the year.
Make sure you have what you need for your family, your holiday, and your events. Too many holidays are in my rearview mirror that resale took over. I had many miserable Decembers where I was in a panic trying to ship items to people in the nick of time. You never want to be the Santa that doesn't show up. I have gotten the meanest, ugliest, angriest reviews from people whose Christmas gifts were late. Every one of those times, it was a USPS situation, or the buyer just cut their purchase way too close. I always warn buyers that I cannot guarantee their item will make it when we are in that holiday rush zone because you never know!
Which days should I list?
During the week, Tuesdays, Wednesdays and Thursdays continue to be the best days to list items. If you are listing on eBay, make sure your listings end on a Sunday. Traditionally, most online sales happen on Sunday. If you are on Poshmark, make sure you are sharing on Sundays so that you amp up your algorithm for Sunday sales as well.
Which times should I list?
Ideally, listings should go up in the evenings — anywhere between 6:30 pm – 10 pm shoppers are online, shopping or ready to win your eBay item. During the work week, people might be browsing but there are too few of them actually shopping because they are working. From 2-5 people are commuting or running kids around. Evenings are just better for our business all around. I know resellers that operate as though they have a night-time job. They sleep and do their family stuff all morning and mid-day, then work late into the evening.
No matter what your schedule of listing and shopping is, and we are all different, just keep in mind that you want to keep improving. Your closet should continue to look better, more professional, and more pleasing to the eye of the beholder, your potential customer.
Take note of closets you love on Poshmark or shops you tend to return to on Etsy or eBay. Remember, imitation is the ultimate form of flattery. The beauty of resale is that it's not brain surgery. Trial and error will not kill anyone. Keep finding what works so you can keep doing what you love! As always, if you love this blog, subscribe to our channels on YouTube, Instagram, Facebook, Twitter, and more.
Seasonal Listing At-A-Glance:
January/February SHOP end of season holiday/winter, Easter, St Pats, Spring
March/April Summer shopping begins! (Focus on dresses, spring jackets, rain gear, shoes, prom, wedding
May/June 4th July, Swimwear, white, beach gear, sandals
July/August. FALL! Back to school shopping begins! Backpacks, plaid, jackets, kids shoes, and HALLOWEEN costumes!
September/October Winter clothes, heavy coats, and CHRISTMAS – ramp up toy buying if you sell toys, kids gear, jewelry, and higher-end, luxe.
November to January is the biggest shopping season anywhere and online is not an exception.
December/January is a dead zone for shopping so I tend to use this time to clear all seasons online, revamp my closet and shop seasonally as they get clearance out everywhere.
To learn more about the fashion resale business, check out our courses and learn with us to make money.